About Me
Creative Director/Owner: Blue Juice
Editor & Co-Producer of thekiteshow.tv
Chief Contributing Photographer at KiteSurf Magazine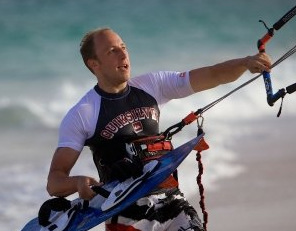 Based on the South Coast of England, I have been focusing on my photography and videography work over the last few years.  Some lucky encounters with the right people, and a love for extreme sports, I found myself working more and more within the kitesurf industry.  In November 2009 I was made redundant from my full time desk job in the City, and I decided at that point to focus all my efforts into doing what I love doing most.  My company is Blue Juice, and we specialise in video production. I also have a strong background in web design and development.  These skills complement each other perfectly helping me look at projects in a refereshing way.
Testimonials:
"There's an interesting story behind Craig, maybe we'll interview him one day, but essentially he packed up his old desk job and threw everything into becoming a kitesurf / sports photographer and videographer. I've worked with Craig in the past and he's one of the most open and easy to work with photographers I've known; he's got a real talent for making people feel relaxed in front of the lens."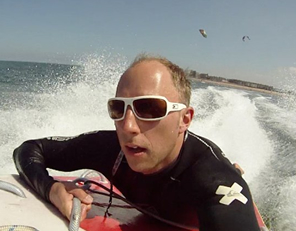 DOM MOORE, EDITOR, KITESURF MAGAZINE
"Craig has filmed and edited 3 films for the BKSA ( British Kitesurfing Association ) the National Governing Body for Kitesurfing in the UK in 2010. Films have been produced extremly fast to specifcation and to budget – anyone looking for a fast slick film of an event – Craig is your man"
RICHARD GOWERS – BRITISH KITESURF ASSOCIATION
"I have had the pleasure of working with Craig since 2006.  The quality of the work produced and his professional manner is second to none.  In his capacity as photographer and videographer he is the most dedicated person I have ever worked with.  He has an eye for detail and a knack for being in the right place at the right time to capture a moment.  He is extremely hard working and during the week of the Cannonball Run often works a 20 hour day.  I don't know how he does it but at the final night party, just 5 days after leaving the UK, a film capturing the Cannonball Run adventure is shown on a giant screen.  This is only possible to achieve because Craig is not afraid of hard work and spends hours, often in difficult conditions (back of car for example) editing the footage.  He is friendly, discrete, approachable and gets on well with everyone. I cannot recommend Craig highly enough"
JAN DECHAMPS – MANAGING DIRECTOR, CANNONBALL RUN EUROPE
Craig Sawyer – and he is the perfect man for the job. He immediately understood my vision for the project and enhanced it with his own expertise and professionalism. He put everyone who was frightened of the camera at ease and the final product captured the essence and atmosphere of the weekend and is as good as anything you'll see on the BBC – he's a man with All the Gear and All the Ideas.
DAVID WINKLE – EXPRESS